In the sixth month of Elizabeth's pregnancy, God sent the angel Gabriel to Nazareth, a town in Galilee. Luke 1:26 NIV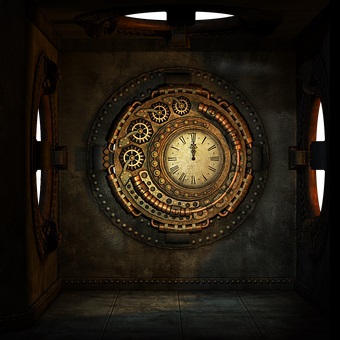 Imagine for a moment that you are in the throne room of heaven.
You stand upon a sea of glass. A brilliant rainbow surrounds the throne. A thundering voice speaks from the throne, and Gabriel immediately appears. He is the most beautiful creature you have ever seen—an archangel waiting for instructions from the Father.
In the sixth month of Elizabeth's pregnancy, God sent Gabriel to Mary's home in Nazareth. Elizabeth and Mary were relatives. Elizabeth would birth John the Baptist six months before Mary would deliver Jesus.
God's timing is precise. The event we celebrate in this season of the year was not an afterthought, happenstance, an accident, or even good fortune. God planned this event before He formed the earth. When God first made people, He knew they would need a Savior. And He had already determined that He would let His Son live among us and give His life for us.
At the appropriate and perfect time, God sent his Son to be born of a woman. We have set calendars according to this event. We have mapped out the days, weeks, months, and years by it. But our calendars and annual celebrations sometimes obscure that Christ came in the fullness of time—at the deliberate timing of the heavenly Father.
Gabriel eagerly received the message from God and immediately made a home visit to planet earth. That was the beginning of Mary's remarkable pilgrimage.
We enter the Advent season knowing that God's timing is also perfect in our lives.
How can you trust God's timing for your life?
(Photo courtesy of pixabay.)
(For more devotions, visit Christian Devotions.)
---
---