And behold, there arose a great storm on the sea, so that the boat was being swamped by the waves; but he was asleep. Matthew 8:24 ESV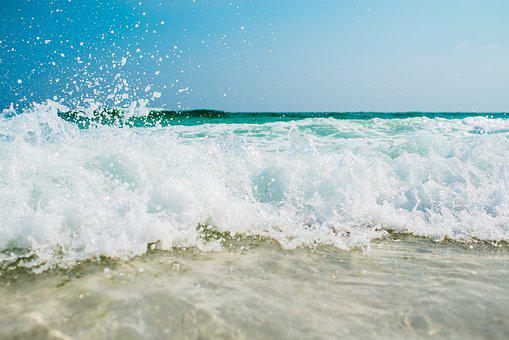 I love going to the beach and seeing the ocean.
I find it so relaxing to hear the waves crashing, and the ebb and flow of the water is quite tranquil. You would think because I love it so much that I am a great swimmer. I'm not. I am not even a good swimmer, so I stay close to shore.
Nonetheless, I love sticking my feet in the water. I also like to sit or lie on a float and bob up and down with the waves. The downside to staying close to shore is that the waves tend to drive me back to the shore like a beached whale. Then I stand up, drag my float back to somewhat deeper water, and start the process over again. If I can touch the bottom and the waves are not over my head, then I do not panic.
This process resembles life at times. We struggle, and the waves seem as if they keep coming, one after another. We get no break, and we feel as if we will drown.
The disciples probably felt like this when a storm arose while they were on the Sea of Galilee. But they had nothing to fear because Jesus was with them. He would not allow the storm to overcome them, nor will He let them beach us.
Sometimes God does not calm the storms around us, but He calms us while the storm rages. We can be still and know God will never leave or forsake us. We can trust Him with our storms.
Will you trust God today with what you face? Will you have faith that He is for you and not against you?
(Photo courtesy of pixabay.)
(For more devotions, visit Christian Devotions.)
---
---