Your covenant with death will be canceled, and your pact with Sheol will not stand. Isaiah 28:18 NASB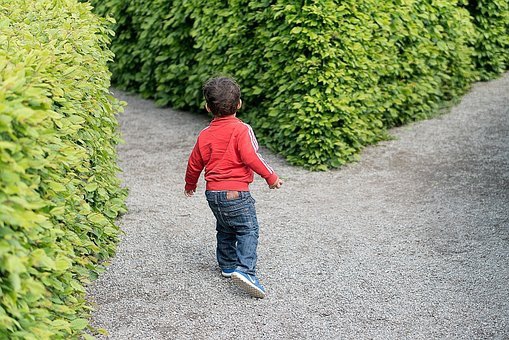 Trusting in God isn't always simple.
Life has a way of bringing us to unavoidable forks in the road—situations that require weighty decisions. At forty-one, we've likely made critical decisions about career, marriage, family, housing, and so on. If we're sixty-five, we can look back and evaluate the effect of our choices over the long haul and ask the what-if questions.
The Jerusalemites were at such a fork. They started at the imminent threat of Assyrian invasion. But instead of relying on Yahweh, their politicians allied with Egypt for help. Isaiah warned them not to rely on Egypt, but they wanted to take their chances—to make a deal with death. In reply, God likens Himself to the cornerstone of a foundation. Those who believe in Him and trust His promises don't have to make panicky decisions.
In the 1930s, most Germans were brainwashed into trying to combine Christianity with nationalism and militarism, thereby equating patriotic sentiments with Christian truth. They exalted their racially pure nation during Hitler's rule as God's will for the German people.
But some in the churches resisted. They banded together and drew up the Barmen Declaration (May 29–31, 1934) which said the church's freedom resided in Jesus Christ, who is Lord of every area of life.
Only one foundation proves reliable for us. Outside of God's promises, no salvation exists, only destruction. To seek protection and plan without divine direction leads to vulnerability and shame—regardless of our effort and expenditure. The secret to success at life's forks is not joining our current secular mindset but instead relying on the God who keeps His Word.
How can you live by trusting in God?
(Photo courtesy of pixabay.)
(For more devotions, visit Christian Devotions.)
---
---