Get wisdom, get understanding: forget it not; neither decline from the words of my mouth. Forsake her not, and she shall preserve thee: love her, and she shall keep thee. Proverbs 4:5–6 KJV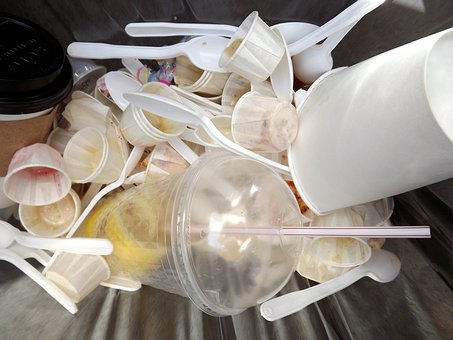 My grandmother taught me the lesson of the missing forks.
"Don't throw the fork away!"
My grandma's harsh tone stopped me on the way to the trashcan with my empty plate. I had just consumed a delicious helping of the Thanksgiving feast.
"I'm not," I assured her and resisted the urge to sigh.
Why was she being so grumpy and ruining a perfectly good holiday by being the silverware police?
This memory rushed upon me as I opened the silverware drawer and found it empty. Searching the three-thousand-square-foot house, I found one fork and four spoons. Confused, I looked down into the trashcan and, to my horror, spotted three spoons lying at the bottom of the can.
"This is why!" I ranted to my children, who all stood frozen in their tracks in various stages of confusion. "This is why she acted like that."
Scrubbing up my meager silverware, I wondered how many other times I had done this to people. All fifty pieces of silverware hadn't disappeared overnight. It had been a long slow process, and I just hadn't been aware.
I'm sure the same happened to my grandma. With twenty people coming for the holidays, she probably lost a hefty amount of her silverware into the trashcan each time. People tossing their disposable plates into the waste basket, not even thinking that the spoon or fork they used wasn't disposable. I understood now.
We do not understand why people are the way they are and act the way they act until we've gone through what they've been through. From the outside looking in, they may seem a bit harsh, but we don't know what made them that way.
Maybe it doesn't make sense, but we can offer them grace. If they seem rude, extend mercy. And if they're harsh, forgive them.
Someday, we will fight a private war that will change who we are, and all the grace, mercy, and forgiveness we planted into others' lives will spring forth.
Drying off my solitary fork, I whispered a prayer for patience and found myself smiling and remembering my grandmother. Although she wasn't with me on earth any longer, she still taught me lessons.
What lessons have relatives taught you?
(Photo courtesy of pixabay.)
(For more devotions, visit Christian Devotions.)
---
---