The earth is the Lord's, and everything in it, the world, and all who live in it. Psalm 24:1 NIV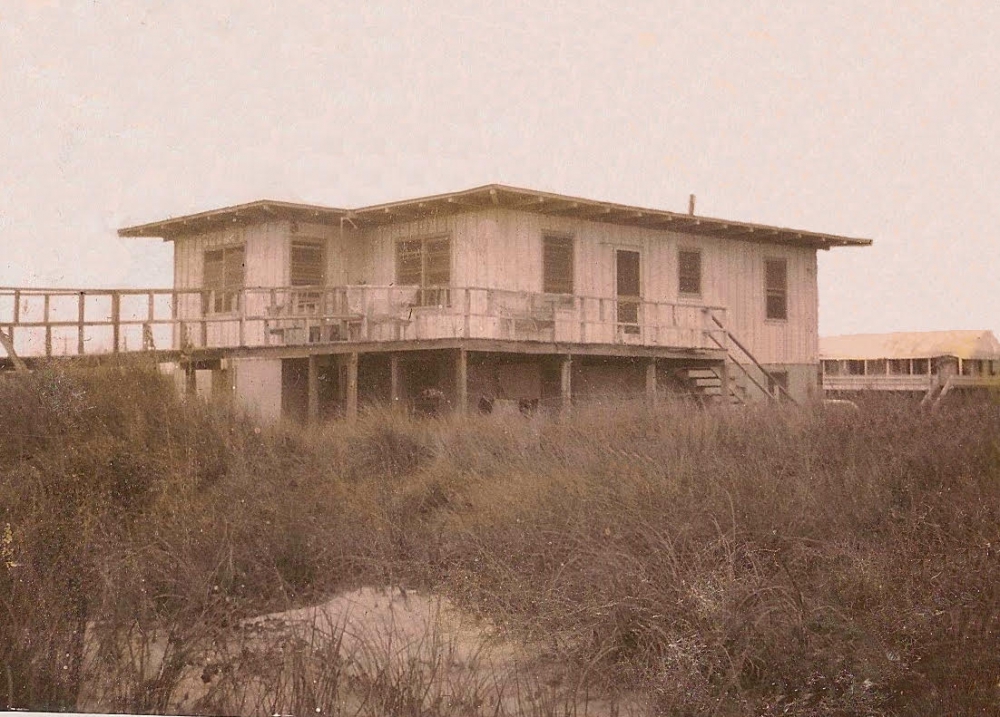 On a cool spring day, I stood on a lonely stretch of North Carolina beach.
The Atlantic rolled her breakers onto the shore behind us in a gentle rhythm. Susan and I, and my wife Charlotte, stood a few hundred feet east of Oak Island's Ocean Crest Pier, looking inland at something that was no longer there.
A family member once lived at that spot on the beach. Susan and I had spent many of our childhood Thanksgivings there. That "member of the family" was a quaint, 50's-era, flat-roofed beach cottage named "Sea Lane" that my Granddaddy Lane had built. It had a unique and unforgettable personality our family loved. But it was gone now. As with all things built on sand, the inevitable will happen. As we stood on the beach, the only thing left for Susan and I were the memories.

Every Thanksgiving our family gathered at the beach to help close our grandparent's beach house for the season. Repairs were made, windows boarded, refrigerator and freezer emptied, water pipes drained—everything necessary to preserve an oceanfront house until spring.
There were trips in Granddaddy's Jeep around the island to gather the translucent red Yaupon berries and the huge Carolina Longleaf Pine cones Grandmother Lane used in her award-winning Christmas decorations.
We kids played on that cold November beach while our mothers scurried around fixing the usual wonderful Thanksgiving dinner. Food cooked at the beach always had its own unique flavor.

Sea Lane survived Hazel and Hugo and all the big-named storms that lashed that portion of the coast over the years. But as anyone who has ever built sand castles on the beach knows, the ocean always wins. A succession of lesser storms in the early '90s with names like Bob, Earl, Grace, Danielle, and Emily eventually eroded the beach from under the foundation of the cottage. She was gone.

All of the earth is the Lord's; we just get to use it for a time while we're here. Susan and I stood on the sand and remembered the beach God had let us use. I'm so thankful for those memories. Thank you Lord, for the times we had there. Thank you, too, for the family and friends I was blessed enough to have and share those beach days with.
I love you all, dearly. And thank you, readers, for letting me share my memories and stories with you. May your Thanksgiving be filled with joyful memories and gratefulness to a Father who loves us enough to share His creation.
(Photo courtesy of writer.)
(For more devotions, visit Christian Devotions.)
---
---