Trust in the Lord forever, for the Lord God is an everlasting rock. Isaiah 26:4 NIV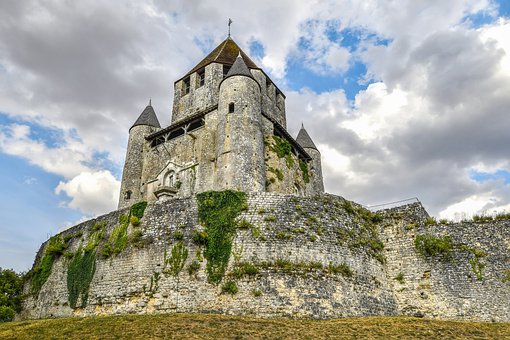 I was amazed—they had turned from wood to stone.
I held the book, and my confusion formed. Castles of wood, not stone? The history book made me gawk. I read on and discovered there were multiple types of castles, exciting my inner medieval lover.
In newly conquered territory, an army would erect a castle called a motte and bailey. My head hurt trying to figure that name out. But it was simply a wooden tower atop a hill, protected at the base by a lower area called a bailey. They also dug a ditch around the castle.
Although the army could build this castle quickly, the wood caught fire easily and did not last. Hence, they began using stone. I sighed, relieved. Here came the pretty castles I knew—the strong, resilient fortresses I loved to see.
Then God taught me a lesson. I am that wooden castle—weak and flammable. But Jesus rescued me and replaced my weakness with Himself, the Cornerstone. God is our foundation, our Rock. When we trust Him, we get to trade our wooden planks of self for His power.
What area of your life can you surrender to God and gain ultimate power? He wants us to trust Him, so always give of yourself.
(Photo courtesy of pixabay.)
(For more devotions, visit Christian Devotions.)
---
---