See, I am doing a new thing! Now it springs up; do you not perceive it? I am making a way in the wilderness and streams in the wasteland. Isaiah 43:19 NIV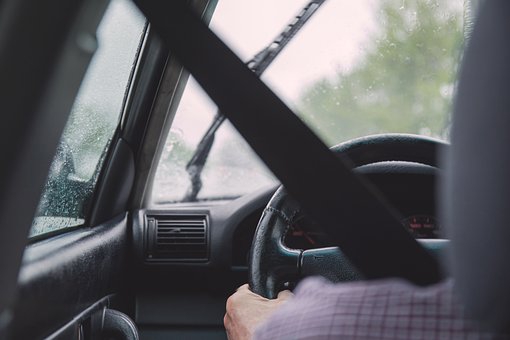 Seeing what God sees isn't always easy.
We could not see the road—a well-maintained four-lane highway. A torrential downpour obliterated our vision. The semis that passed rocked our van. Blinking emergency lights on other motorists' cars drove us mad. We were only thirty minutes from home, having driven five hours after a lovely but exhausting vacation. The thought of having to stop made us cringe, but if we couldn't see where we were going, stopping until the storm passed seemed like the wise thing to do.
Through the prophet Isaiah, God asked His people if they did not perceive the new thing He was doing. Some might say the question merely emphasized His point, which could be true. But I also believe God asks us so we'll question whether we see His way . . . the new thing.
When we don't see what God sees, He desires that we ask for wisdom and direction. He doesn't want us to fake it until we make it. Instead, He wants to fill our journey with His wondrous gifts, which we can only enjoy when we perceive them. Otherwise, we blindly follow the world's emergency flashing lights that lead to uncertain outcomes.
God wants us to ask for wisdom when we can't see the road He has provided. He has something specific for us, and it will be glorious. We don't have to keep our white-knuckle grip on the steering wheel, begging for relief. He is doing a new thing, making a way in our wilderness and streams in our wasteland.
What can you do to help you see what God is doing?
(Photo courtesy of pixabay.)
(For more devotions, visit Christian Devotions.)
---
---