He heals the brokenhearted and binds up their wounds. Psalm 147:3 NKJV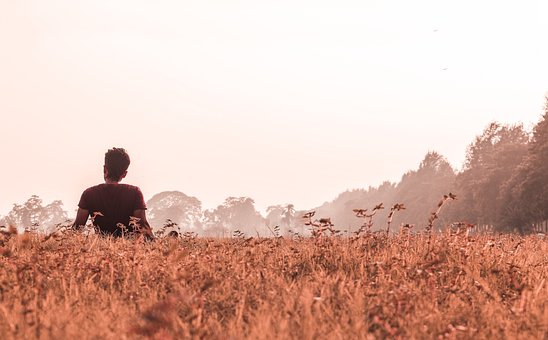 The only real healing is the healing in the Father's hand.
I've heard it repeatedly: Time will heal. Who are they kidding? My heart was shattered the day my father left this earth, and it will remain torn until my Creator calls me home. Every fiber in my body yearns to feel his gentle touch, my mind wants to hear his voice one last time, and I can smell his familiar scent. I will never forget my father.
Tears stream down my cheeks when I think of him, and the pain sticks around like a permanent marker on a poster board. It stings like a knife cutting through my flesh. I feel as if my lungs are being ripped from my chest.
I often wonder why God plucked him from this earth at such a young age. Why did he battle such a horrific disease? After all, he was a mighty warrior who loved life and his family. I cry out to God, but I hear only deafening silence.
God loves me so much that He will not allow my broken pieces to stay where they fall. He will not give up on me in this season of my life. Although my deepest cracks of pain are too deep for me to handle on my own, God wipes my tears, walks me through this time of sadness, and holds my hand through all my rough days. God never gives a time frame for my healing and grieving. In the meantime, I make good use of my time as I patiently wait on the Lord.
Time does not numb our senses or bury our hurts. But most importantly, we are not alone when we hurt. God wants us to trust Him. He will walk us through the valley. God's presence, not time, will bring us comfort.
How can you find healing in the comfort of the Father's hand?
(Photo courtesy of pixabay.)
(For more devotions, visit Christian Devotions.)
---
---