Nevertheless, because of the covenant the Lord had made with David, the Lord was not willing to destroy the house of David. He had promised to maintain a lamp for him and his descendants forever. 2 Chronicles 21:7 NIV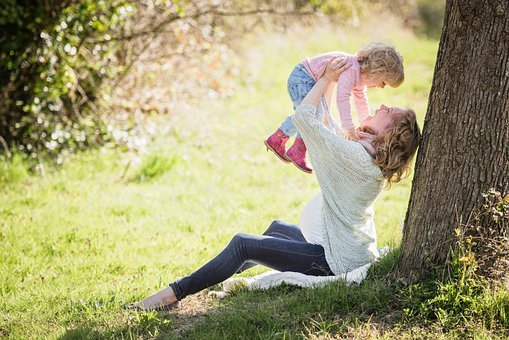 Jesus' gnarled family tree reminds me that mine is too.
My family tree is gnarled because of deep dysfunction. Within the last two generations, my lineage includes an alcoholic, a drug addict, and a prisoner. I was once embarrassed by this and kept mum about my ancestry until I studied Jesus' genealogy. I discovered all sorts of sordid and sorry characters filled His family tree.
Abraham lied about his wife being his sister to save his own skin. Judah collaborated with his half-brothers to leave another brother, Joseph, to die in a cistern. Thankfully, they reconsidered and sold him to some traders. Rahab was a practicing prostitute. David killed Uriah after sleeping with Uriah's wife and impregnating her. And Manasseh sacrificed his son on an altar he built for Baal. And that's not all.
Biblical scholar Raymond Brown said, "The God who wrote the beginnings with crooked lines also writes the sequence with crooked lines, and some of those lines are our own lives and witness. A God who did not hesitate to use the scheming as well as the noble, the impure as well as the pure, men to whom the world harkened and women upon whom the world frowned—this God continues to work through the same mélange."
And that's the point. Despite the despicable and dishonorable behavior of some of Jesus' kin, God remained faithful to His promise to bring the Messiah through them. God was devoted to these sinners and His Davidic agreement until the birth of Jesus consummated it. Our God is the perfect promise keeper.
Our families' pasts do not define us. We don't have to be ashamed of our lineage and those rascals therein. Yes, our family trees have broken and twisted branches (some more than others), but our sovereign God can graciously and gloriously straighten them through forgiveness, redemption, and restoration. This is the wonderful story He's written in your past and writes in your present—and going forward.
How can you use your family's gnarled tree to tell others of God's love and forgiveness?
(Photo courtesy of pixabay.)
(For more devotions, visit Christian Devotions.)
---
---