Yours, Lord, is the greatness and the power and the glory and the majesty and the splendor, for everything in heaven and earth is yours. Yours, Lord, is the kingdom; you are exalted as head over all. 1 Chronicles 29:11 NIV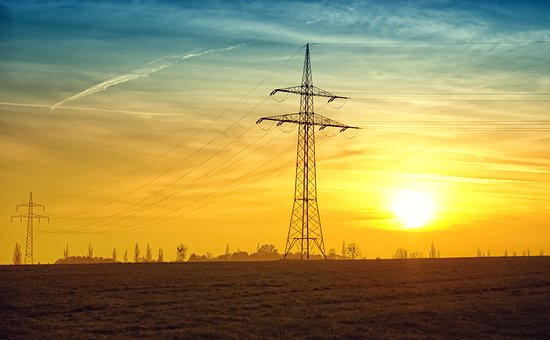 The power was out again.
The monitor went dark, and the fans that kept the computer's processors, hard drive, and memory modules cool slowly spun down. The television on the corner of the desk, which had just been showing an episode of the old Andy Griffith Show (muted, of course, since I knew the dialogue to every episode by heart), also went dark. All the convenient electric contrivances that filled our home—ceiling fans, refrigerators, freezers, and the washing machine—drifted to a whispered hush. Throughout the house, silence suddenly settled in every room.
This wasn't the first time we had lost power. Here in Middle Tennessee, we live an hour south of the bright lights and twangy slide guitars of country cosmopolitan Nashville. And out here on the ragged edge of the local power grid, we never take electricity for granted. We live in a beautiful spot, high on a ridge that gradually slopes down to the meandering Duck River, but it is rural with a capital R. Or as my cousin, Nancy, once said upon her first visit: "Good grief, you live out in the boondocks!"
She was right. Our television and internet come in via satellite dish, and the electric power is off more than it is on, but not by much. Okay, maybe that's an exaggeration, but sometimes it disappears for minutes or hours, and twice, it left us for several days. So we have learned to keep candles, oil lamps, and matches close at hand.
Contrast that with our wonderful, almighty God's awesome, unfailing, and limitless power. Consider the holy power that split the Red Sea for Moses, stopped the sun in the sky for Joshua, let Peter walk on water, and raised eight people from the dead—among them various saints and even Jesus Himself. Not to mention the small feat of assembling all creation in just six days.
And yet, for all that, God's power is mightiest in the smallest things: an answered prayer, faith when I was faithless, hope when I was hopeless, provision in my desperation, and direction when I was lost. In fact, God manifests His power the most when I am at my weakest. God's power is always dependable and always on.
How can God's loving power fill your life with change today?
(Photo courtesy of pixabay.)
(For more devotions, visit Christian Devotions.)
---
---