Be strong and courageous, because you will lead these people to inherit the land I swore to their ancestors to give them. Joshua 1:6 NIV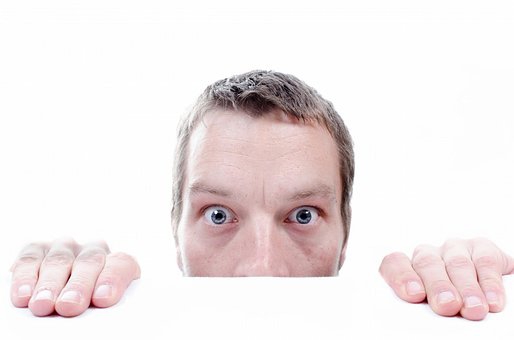 Fear has been my curse since childhood. My family was wonderful. Nothing horrible happened to me—no abuse or skeletons in the closet. All this to say, fear lives in the closet of my heart.
Whatever the reason, fear has always nipped at my heels. I have credited my faith with forging ahead through whatever scares me, but I certainly couldn't do it alone.
I once had a friend who asked me to put a color to my fear and then said, "You don't trust God if you are afraid." If I were to put a realistic color to my fear, I would say blue. Not the soft blue of the sky, but the blackish-blue of deep scary water. That blackish-blue fear engulfed me. I carried it for a long time in my spiritual life, wondering if my friend was right. Did I not trust God? That scared me, too.
On numerous occasions, God reminded Joshua not to fear, telling him to be strong and courageous because He was with him. Obviously, Joshua was a little nervous about the plan God had hatched for him. Yet, even in his fear, Joshua's faith helped him cling to the Father.
God wasn't angry at Joshua for his fear. Instead, He reminded Joshua continuously that He was with him. That is the sign of a loving Father who offered a frightening task to His child and then promised to stand by him. As a result, Joshua threw his faith in the lead and believed God would do what He promised . . . and God did.
The closer we draw to God in our personal relationship, the easier it is to see and hear Him when He speaks. I allowed that well-meaning friend's remark to "scare" me, so I asked God to speak to me about my fear.
My fear doesn't drive me away from the Father; it drives me into the haven of His arms. God understands my fear and doesn't punish me for being afraid. Instead, He takes me by the hand and helps me forge through. Do I think God wants me to be afraid? Absolutely not, but He uses my fear to draw me to Him.
When well-meaning souls try to fix you with good intentions and misguided spiritual advice, search the Scripture. You'll see God understands and walks with us. He will never fail to keep His promise. Even when you might be a little scared.
(Photo courtesy of pixabay.)
(For more devotions, visit Christian Devotions.)
---
---