First of all, then, I urge that supplications, prayers, intercessions, and thanksgivings be made for all people. 1 Timothy 2:1 ESV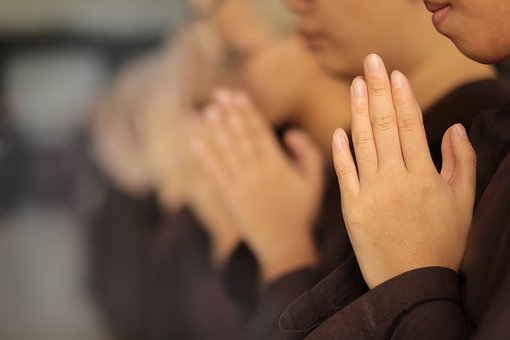 I enjoy encouraging prayer intercession.
A friend once encountered a man she hadn't seen for seven years. At the time, she was quite concerned about Peter, one of her family members. The friend asked how Peter was doing.
She was astonished and touched that he would inquire about her family member by name. He told her he had prayed for Peter daily for seven years. My friend's eyes brimmed with tears as she told me about the faithfulness of this prayer warrior. She had no idea he had been interceding for her need.
Later that same day, I received a text from a young friend who had recently visited me for the first time since we had moved away seven years before. During her visit, I introduced her to Andrea, my neighbor.
I have known Andrea for several years and have shared God's love with her. She loves me, but she hasn't learned to love Jesus yet. I was discouraged.
The text from my friend read, "I've committed to praying for Andrea every day. I feel strongly that God is at work in that situation. Thank you for inviting me into her story."
The ripple effect of prayers soothes many as those prayers are lifted consistently by faithful prayer warriors. My discouragement dissipated, and my hope was renewed.
Intercessory prayer touches our Lord, the one praying, the one prayed for, and others in the wake of the need. I am challenged to faithfully intercede for others by name. I hope you are too.
Who are some people you can intercede for?
(Photo courtesy of pixabay.)
(For more devotions, visit Christian Devotions.)
---
---