You will keep in perfect peace all who trust in you, all whose thoughts are fixed on you! Isaiah 26:3 NLT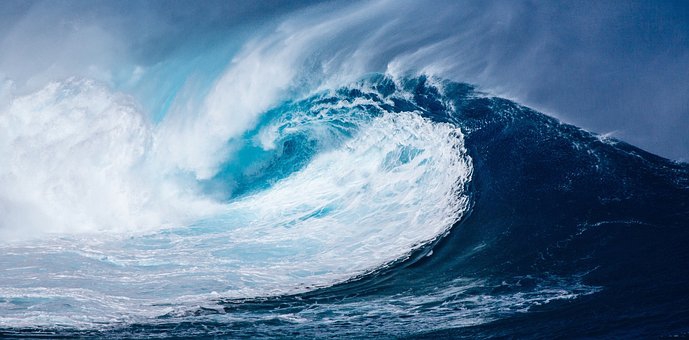 "Take your eyes off the problem," God whispered.
The waves rose higher and higher as they rushed toward the shore. I stood at the water's edge and dug my toes into the sand. The waves threatened to take me under as I fixed my eyes on them—just like the circumstances that had invaded my life.
But as I watched the intimidating wall of water get closer, a strange thing happened. It quickly flattened and rolled up on the sand, its power left in the ocean.
If only my problems could dissipate just as quickly, I thought.
Then I heard a gentle whisper. They can.
Shortly afterward, I read these words by Sarah Young in Jesus Calling: "Circumstances around you are undulating, and there are treacherous-looking waves in the distance. Fix your eyes on Me, the One who never changes. By the time those waves reach you, they will have shrunk to proportions of My design. I am always beside you helping you face today's waves. The future is a phantom, seeking to spook you. Laugh at the future! Stay close to me." ~Jesus
Problems come and go, just like the waves, and the Enemy will always make them look bigger than they are. His goal is to get our focus off the Lord so he can steal our peace. But the Word says God will keep in perfect peace all who trust Him and keep their thoughts fixed on Him.
The Message says, "People with their minds set on you, you keep completely whole, steady on their feet."
When the waves threaten to take you under, take your eyes off the problem. Turn them toward heaven and trust the Lord to keep you whole and steady.
(Photo courtesy of pixabay.)
(For more devotions, visit Christian Devotions.)
---
---