Every good and perfect gift is from above, coming down from the Father of the heavenly lights, who does not change like shifting shadows. James 1:17 NIV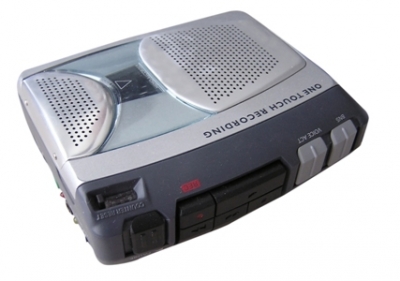 The year was 1969 and a cassette recorder topped the list of hot items to own. I was desperate to open mine on Christmas morning. My family consisted of seven daughters and parents who struggled to make ends meet. I'd planned strategically, asking only for the recorder. Weeks before the holiday, Mom took me shopping for clothes and shoes, but I declined anything she suggested. I refused to nix my chances of getting the coveted recorder.
Christmas morning arrived and my sisters and I raced to the tree. We grabbed for our gifts and tore into them. But for me … no recorder. I wanted to run to my room, slam the door, and cry my eyes out. Slowly, I ascended the stairs when mom yelled out, "Dawn, there's one more gift under the tree you missed!"
I froze. Was it? Could it possibly be? The size of the box made my heart leap. Yes, it was what I wanted more than anything.
Fast forward to last year. I received so much, but not one of the deepest longings of my heart. I regressed into the girl whose only desire was to run to her room and cry. I stared at the tree, wondering why God withheld this dream—one of restoration. No money could buy the gift … the one left off God's calendar for this holiday. For months I'd prayed fervently for the desire. I turned to the Scripture reminding me that my Father doesn't withhold any good thing from those who walk uprightly. Was this not a good thing? Perhaps all the pieces of the gift weren't ready just yet, including me. I needed to wait and trust.
It doesn't seem fair that God can see infinitely further into the future than we can. Yet through His divine wisdom and His custom-made plan for each of us, He slips the perfect gift to us at the absolute perfect time. He knows best, and through all the shifting ways of the universe, God never changes. His course is firm.
God saw my pain and He whispered my name. He's saving this good and perfect gift for another time.
When the gift you've longed for doesn't show up under the Christmas tree, rest assured God's timing is perfect.
(Photo courtesy of morguefile and mzacha.)
(For more devotions, visit www.christiandevotions.us.)
---
---