Be sober, be vigilant; because your adversary the devil walks about like a roaring lion, seeking whom he may devour. 1 Peter 5:8 KJV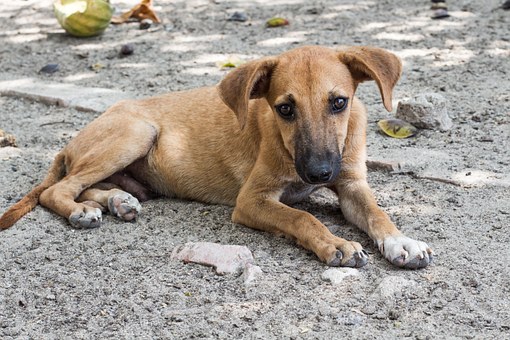 Jake was a ten-year-old German shepherd who loved to wander.
The huge field by the school was Jake's domain, and all the students loved him. But Jake had the habit, when given the opportunity, to go beyond the school field in search of another dog.
Once, days passed. Jake had disappeared. The people at the school searched for him, asking neighbors if they had seen him. Before long, they discovered Jake in a rabbit trap. His leg had been injured, so they took him to the vet.
As I think about Jake, I realize how often I wander from God and how little it takes for Satan to lure me. At such times, I don't even think about Satan or the consequences of my sin.
David had a similar experience when he impulsively committed adultery with Bathsheba—something he later regretted (Psalm 51:3-4). All it took was a small temptation to make him sin, and suddenly he was trapped. He tried to evade the consequences by calling Uriah back from the battle, but when that backfired, David tried to cover up his sin by having him killed in the line of combat.
Peter says we are easily trapped because we have a cunning enemy. Satan is like a lion who wants to devour us. Once he traps us, we become easy prey and seek counterfeit ways to cover up what we have done. We lie, and then tell another lie about our first lie.
All the while, God waits for us to admit the truth about what we have done. He searches for us when we go AWOL, just as He did with Adam and Eve. Like Jake, someone has to release us from our trap. The bitter truth about my sins needs to come out in order for God to release me.
If you long for freedom, run to God for help. Ask Him to free you from your trap.
(Photo courtesy of pixabay.)
(For more devotions, visit Christian Devotions.)
---
---