Shobi . . . Machir . . . and Barzillai . . . brought beds, basins . . . parched grain, beans, and lentils . . . for David and the people with him to eat, for they said, "The people are hungry and weary and thirsty in the wilderness." 2 Samuel 17:27–29 ESV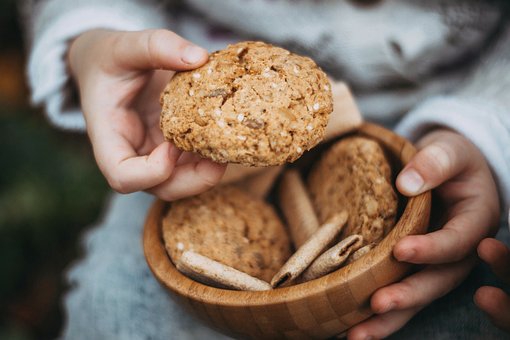 Each day can be a day of small things. Aunt Della's was.
Aunt Della's family moved to rural upstate South Carolina when she was a child. She lived there for the rest of her life, mainly in the same house. She was always there for me during my traumatic childhood and later adulthood. When she died at 102, dozens from her church and community shared how she had also been there for them.
Nothing we heard was really dramatic. Aunt Della brought chicken soup during an illness, delivered a small bag of pecans when the nuts ripened, gave a five-dollar birthday gift to a child, and visited a grieving family. But two stories were particularly touching.
One person of color told how Aunt Della had visited his home sixty years earlier after his mother had died. She informed him and his sister they needed to learn to cook. Then, for weeks afterward, she went to their home and taught them how to prepare nutritious meals. In those days of segregation and prejudice, Aunt Della's actions, which he never forgot, were far from ordinary.
The second story occurred a week after the funeral. A letter with an incorrect address somehow arrived at the home place. It was from a woman who had worked in the gift shop at the local hospital over fifty years earlier. She recounted how Aunt Della frequently came to the shop to buy just the right gift for the patient she planned to visit. Aunt Della's thoughtfulness made a lasting impression.
Aunt Della would never have imagined the impact of her small acts of kindness. Neither would three lesser-known Bible characters.
David, the king of Israel, was on the run from his rebellious son, Absalom. Warned of imminent danger, he and his company crossed the Jordan River during the night. When Shobi, Machir, and Barzillai learned of their hasty departure, they took them basic supplies.
A kind deed, a bowl of soup, or a cup of cold water for the weary might seem insignificant. Yet sometimes, it is indelibly written on the heart of another. So, let's do it and never despise the day of small things.
What are some small acts of kindness you can perform?
(Photo courtesy of pixabay.)
(For more devotions, visit Christian Devotions.)
---
---