Besides this you know the time, that the hour has come for you to wake from sleep. For salvation is nearer to us now than when we first believed. The night is far gone; the day is at hand. So then let us cast off the works of darkness and put on the armor of light. Romans 13:11-12 ESV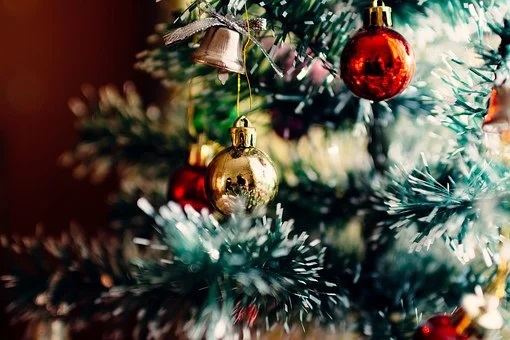 The trail of multi-colored plastic storage totes, large cardboard boxes, and industrial storage bags stretched from the storage shed where they lived most of the year to the front door of our house. This was the first step of the annual transformation of our humble abode from its typical January through Thanksgiving appearance into the Christmas Holiday Winter Wonderland it becomes for December.
Coming out of storage were dozens of feet of pine garland for windows and doors (inside and out, of course), holiday wreaths, electric candles for every window in the house, Christmas knick-knacks of every shape and form handed down over three generations and two continents, and amazingly natural looking artificial Christmas trees in their six-foot long boxes. Shiny colorful glass ornaments in balls, teardrops, icicles, and other round shapes that looked as if they would be more at home on top of the Kremlin than hanging from a tree filled totes. And lights—strings and strings and more strings of Christmas lights. Miniature lights, LED lights, twinkling larger C7 and C9 bulbs. Lights for inside and outside. There were boxes of angels and reindeer, holiday bears and gnomes, plastic snowflakes, Moravian Stars, and at least five different nativity scenes. I'm sure your house has something similar for the Christmas season.
We decorate to celebrate Christmas, obviously. But beyond that, we prepare for the coming of the King. As we arrange and decorate our homes for the birth of Jesus, we also symbolically prepare our hearts and lives for the second coming of the King of Kings.
Two thousand years ago, give or take, God prepared humanity and, more specifically, the Israelites, for the wonderful birth of Jesus, the Messiah. We remember that preparation in transforming our homes each holiday season as we prepare them for Christmas Day. So too, we must prepare our lives, minds, and hearts for the Second Coming, that glorious moment when Jesus comes back to us.
As you decorate your home for this upcoming Christmas, look inside yourself. Is your heart ready, your mind renewed, and your life prepared for the return of the King?
(Photo courtesy of pixabay.)
(For more devotions, visit Christian Devotions.)
---
---