Give thanks to the Lord, for he is good; his love endures forever. Psalm 118:1 NIV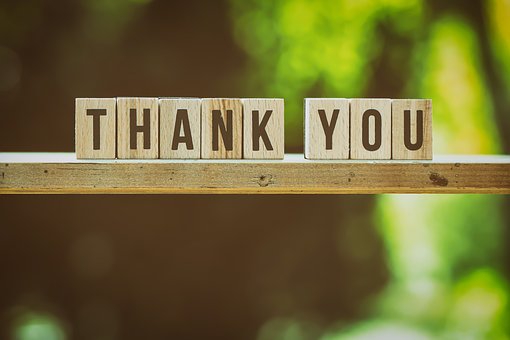 A friend once told me about a Thanksgiving Day when she was in her teens. A fire had destroyed her family's home, forcing them to live in a chicken house. Her father worked in another town and could not be home for the holiday. The meal consisted of sauerkraut and wieners. At the time, it seemed a dismal day.
The following Thanksgiving found the family again living in a home. The friend's father was present, and the table was laden with food. Now they could enjoy the material things they had missed the previous year.
However, that year they missed a family member. A tragic accident had killed her brother. My friend speaks of the sauerkraut and wieners Thanksgiving and realizes how truly happy she and her family were.
Knowing I am a child of the King causes my heart to rejoice and to release words of thanksgiving that bubble within me. How can I not be thankful? Jesus' death and resurrection give me a source of abundant living.
Because Jesus did not remain in a cold, darkened tomb but arose, I can also rise daily to beautiful possibilities. Each morning, I am blessed to open my eyes and ears to the sights and sounds of life. I breathe in the life-sustaining air and remember it is a gift from God.
We often complain about things we do not have. We fail to thank God for the blessings He gives us daily. Turkey and all of the trimmings may not be on our Thanksgiving table, but sauerkraut and wieners can taste like a feast when shared with loved ones and touched by God's love.
What are some things you can thank God for?
(Photo courtesy of pixabay.)
(For more devotions, visit Christian Devotions.)
---
---