Enoch walked with God; then he was not there because God took him. Genesis 5:24 CSB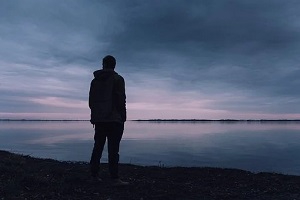 I like walking, especially walking with God.
My husband and I have hiked down the Grand Canyon and scrambled over boulders in Acadia National Park. I mostly stroll our neighborhood, though, encountering all kinds of weather as I do—snow, rain, extreme heat, and crisp fall temperatures.
Enoch liked to walk too, specifically with God. My eyes glance over the family history record in this chapter until I come to the paragraph about Enoch. Living to a ripe old age of 365, he walked with God three hundred of them. Then he was not there.
God provides glimpses into Enoch's life. The author of Hebrews reveals that Enoch pleased God because he walked by faith. Later, in the book of Jude, we discover God revealed prophecy to him.
Enoch walked closely with God as he performed everyday activities—going to the fields, buying, selling, tending livestock, visiting relatives, hosting guests, or seeking a quiet place. Eventually, walking with God flowed naturally for Enoch. When he died, God allowed him to skip physical death and step right into the arms of Jesus.
We walk with our Father the same way—at the checkout, at work, in the carpool line, at the doctor's office, with the problematic neighbor, or in our decisions. We, too, will step into Jesus's arms when we die. Most likely not the way Enoch entered, but Scripture assures us of stepping into God's presence forever.
Yes, our walks with God will wobble and wander at times, weathering all kinds of life's storms. I bet Enoch's walk did too. But there's comfort in knowing God walks beside us, whatever life throws our way.
We walk by faith, not sight. We may not have three hundred more years to do it, but let's work at it for our remaining ones. When we do, God is pleased and joins us on our walk.
What are some ways you can improve your walk with God?
(Photo courtesy of pixabay.)
(For more devotions, visit Christian Devotions.)
---
---