Be unceasing in prayer [praying perseveringly]. 1 Thessalonians 5:17 Amp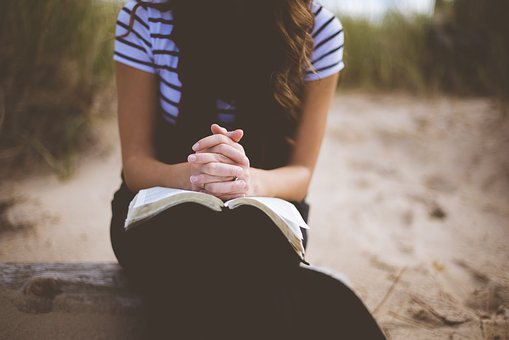 Many times I've hit the panic button instead of going to the Lord in prayer.
Once, our son Jon went through some legal situations that could have gone in his favor or that could have gone a different way that would have left something hanging over his head. Additionally, his court date was on my birthday. I believed the Lord would come through for me, so I didn't budge in my faith. Sure enough, our son found favor with the judge.
A favorable outcome doesn't mean I won't go through more difficulties from time to time, but what's important is what I do with them.
Praying without ceasing is important, whether it looks as if something is going on or not. Just as the Lord has a plan for us, the enemy likes to throw wrenches. He doesn't want anything to go smoothly but for things to be so turbulent we can hardly stand it. When we are prayed-up, the enemy can't catch us off guard.
The Lord can alert us to things through dreams, talking with loved ones, or through nature. We just have to make sure we are listening when He speaks, and He speaks all the time. When we're prayed up, our stream will flow through to Him. We will always be connected to Him and His direction for our life.
The enemy doesn't want us to have any connection with the Lord. He wants our relationship with Him to be strained and for us to be frustrated because things aren't working out—and because we don't have answers to our questions.
If this is you, don't focus on the questions you have or how you can get the answers you want. If the Lord wants to give you an answer, He will do it, and He will do it in His time.
The Lord is thinking about you and cares for you. Knowing this, continue to do what you know to do: pray without ceasing.
(Photo courtesy of pixabay.)
(For more devotions, visit Christian Devotions.)
---
---