The words of the mouth are deep waters, but the fountain of wisdom is a rushing stream. Proverbs 18:4 NIV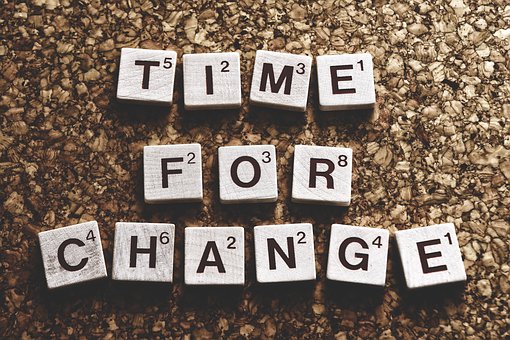 Several years ago, a good friend introduced me to the concept of choosing a "word for the year"—a word to live by. Sometimes it is a goal, a challenge, or even a one word mantra.
The idea sounded great to me. I prayed and asked God for my word for the year, and I clearly heard him say, "jump." That's a fun first word. Since I am a producer, I am constantly planning, and spontaneous is an ugly word to me. I interpreted jump to be the antithesis of planning. I vowed to say yes to as many offers as I was extended that year, to experience things I had never experienced, to jump at opportunities. What followed was one of the most memorable years of my life.
The next year, I heard the word risk and fervently prayed God would change it to peace. He did not, and it was one of my most challenging years professionally and personally. Being the good Father He is, reward followed on year three. In my year of reward, I found a church home after many years of searching, as well as many other blessings.
Year four brought the word fly. I was confused as to the meaning of this and prayed for confirmation that fly was my word for the year. As I opened my eyes after the prayer, a bird flew by the window. Coincidence I thought. I continued to pray for weeks, always hearing the same word. Then a couple days into the new year, I stood in line at a craft store, and when I looked down at the counter, a little stone with the word fly on it stared back at me. I settled that fly was my word. It took almost the entire year to decipher the code, but, in the end, I realized that was a year where God brought people by my side who lifted me up and helped carry my burdens.
In each year since, some words came clearly and others more difficult, but God has always supplied a word for me, and the word has always been right.
In the next weeks, ask God for your word for the year, and watch something truly beautiful unfold.
(Photo courtesy of pixabay.)
(For more devotions, visit Christian Devotions.)
---
---