No longer do I call you servants, for a servant does not know what his master is doing; but I have called you friends, for all things that I heard from My Father I have made known to you. John 15:15 NKJV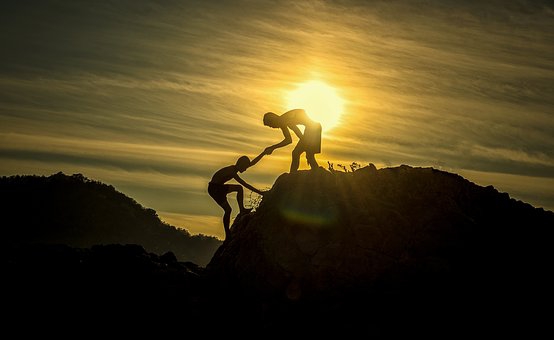 As we sang "I Am a Friend of God," the look on her face was obvious. She wasn't buying it. When we got to the part "He calls me friend," she sat and crossed her arms tightly across her chest.
After church, the woman cornered me. "I don't believe that!" she huffed.
"Believe what?" I asked, knowing full well where the conversation was headed.
"God does not want to be my friend. I'm not even sure He knows who I am." Her words came out harsh, but the tears pooled in her eyes gave away the longing in her heart.
The Bible tells us God no longer calls us servants, but friends. Some might ask, "How can that be?" The mighty One. The sovereign Lord. Alpha and Omega. The Great I Am. King of kings and Lord of lords who reigns in majesty on high.
And yet He chooses to make His home in our hearts. To be with us 24/7. To love us, heal us, redeem us, guide us, deliver us, bless us … and to call us friend.
It's a dichotomy. A paradox. It's unexplainable and beyond human comprehension. But God loves each one of us so much that He numbers the hairs on our head and engraves our name on the palm of His hand. He longs for us to take His hand and walk with Him throughout our day because He treasures our time together.
In Jesus Calling, Sarah Young writes:
I AM the Creator of heaven and earth. Lord of all that is and all that will ever be. Although I AM unimaginably vast, I choose to dwell within you, permeating you with My presence. Only in the spirit realm could Someone so infinitely great live within someone so very small. Be awed by the Power and the Glory of my Spirit within you.
Worship the Lord and reverence His name, for He is high and lifted up and worthy to be praised. But don't forget that He is as near as your breath. He is an up-close-and-personal God who desires an intimate relationship with each of His children.
God wants to hang out with you because He calls you friend. Will you let Him?
(Photo courtesy of pixabay.)
(For more devotions, visit Christian Devotions.)
---
---