He who was seated on the throne said, "I am making everything new!" Then he said, "Write this down, for these words are trustworthy and true." Revelation 21:5 NIV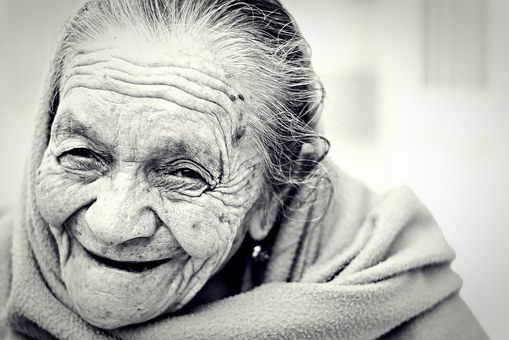 "Do-overs are right nice. Sometimes a body just needs a minute to get their drawers refolded … the beds remade. What ain't been fixed, well, it can be. And if a body's fouled up their life for a year, well then, they's a chance to start over. Who don't like a fresh start? The trees and flowers get one ever spring. Why shouldn't we?"
"Mamaw, does it matter what a body's done? Can they still start over?"
The old woman pressed her wrinkled fingers against the child's cheek and smiled. "Lordy mercy, at the innocence of a youngin." She leaned down and kissed the little girl's forehead. "Come here on Mamaw's lap, and let me tell you about startin over."
The child snuggled onto the woman's lap. She commenced to rub the girl's bangs away from her face, pressing her lips tight against the youngin's head. She went to rockin that girl like a baby, hummin sweetly in her ear.
"Startin over is somethin' the good Lord promised us. Yes siree. He specializes in makin things new. From the leaves that pop out on the trees in the spring to the pink and purple sky He paints different ever mornin. New is special. It's right important too."
"How's that Mamaw? How is new important?"
The old woman chuckled. "New is important because the old is gone."
"Ain't you old, Mamaw?" The child bent her neck to see the woman's face.
"I reckon I am."
"Will you be gone, Mamaw?"
"One day, I will." The old woman wrapped her arms tightly around the child and squeezed. "But when I leave here, I'll be new again. Good Lord promised me that. He promises you too. These old wrinkles will be smooth, and they won't be no need for glasses." The woman reared back and laughed. "I'll have new teeth. Not these I have to take in and out ever day."
The woman lifted one hand in the air. "The good Lord promised He'd make all things new. And best I know, He's a man of His word."
We have a God who is trustworthy and true. One who has never reneged on His promises. Day after day, year after year, He offers us one opportunity after another to start anew. As you ring in the New Year, take time to reflect on all the do-overs you've had. Look at the years that have passed, and remember the loving forgiveness and grace God offers us every single day. He promised He'd make all things new. In His mercy He gives us renewal daily, but in His promise He prepares eternity–new.
Happy New Year.
(Photo courtesy of pixabay.)
(For more devotions, visit Christian Devotions.)
---
---