I will set out and go back to my father and say to him: "Father, I have sinned against heaven and against you." Luke 15:18 NIV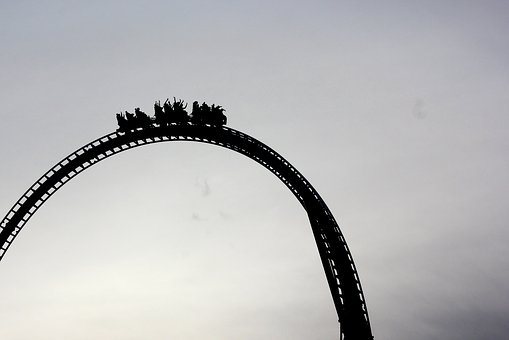 One of my relatives loves amusement park rides—the more extreme the better.
A merry-go-round and Ferris wheel provide all the excitement I need. Eventually, he talked me into getting onto a roller coaster he said was "not that bad." Right!
He laughed as I questioned our sanity and offered to hold my hand. Clutching the security bar before me in a death grip, I replied in no uncertain terms, "Thanks, but no thanks."
For each of my concerns, he had a ready answer. However, once the ride started, all my fears became reality. As we plunged and whirled, I promised God once I escaped I would never get on that thing again. And I have not.
That experience reminds me God offers second chances. When we suffer from poor choices, God waits for us to leave our senseless path and return to Him.
Like the father of the lost son, God's arms open wide, ready to forgive. We're unworthy, yet God waits to shower us with the finest and host a celebration on our behalf. When we return in confession and repentance, a feast of forgiveness and acceptance awaits.
Throughout the Bible—Israel's deliverance from Egyptian bondage, the return of the Babylonian exiles, and countless others examples—God offers hope. God's followers return home and rebuild their lives. We can too. However, we make the choice.
God loves us and wants the best for us. We can continue pointless spinning that takes us nowhere, or we can abandon all that for the greatest do-over we've ever known.
Let God do a do-over in your life.
(Photo courtesy of pixabay.)
(For more devotions, visit Christian Devotions.)
---
---