So the Lord was with Joshua, and his fame was in all the land. Joshua 6:27 AMP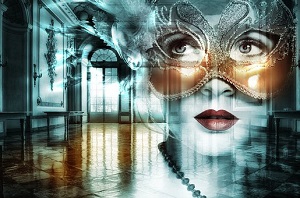 When the Lord is with us, we shouldn't fear where He may take us.
I used to pray that if something were in my life that took my eyes from the Lord, then I didn't want it. I've seen many people who the Lord took somewhere, and they forgot who got them there.
I will never forget where I came from or whose child I am. I am a child of the most high. Fame doesn't have to destroy, but if it isn't handled correctly, it can do great damage.
The Lord was with Joshua, and his fame spread throughout the land. Joshua didn't fall off the deep end because he had fame.
Fame can bring glory to our heavenly Father, but we have to follow every direction and instruction of the Lord to maintain the right attitude and actions that glorify Him and not ourselves.
Humility plays a large part in whether or not the Lord is able to use us to the greatest degree. Humility keeps our hearts pure before the Lord, and it keeps fame from tainting our spirits.
Whenever you receive accolades, turn the attention back to the Lord and continue to give Him all the praise and glory.
(Photo courtesy of pixabay.)
(For more devotions, visit Christian Devotions.)
---
---