We beseech you on behalf of Christ, be ye reconciled to God. 2 Corinthians 5:20 ERV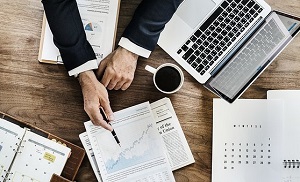 In my accounting days, my team delivered a weighty, comprehensive report daily to our upper management. It covered everything pertinent to the financial state of the organization and all that had taken place over the last twenty-four hours. The report was important, necessary, and expected.
We also sent a second report. Being smaller, it was less acknowledged yet still contained relevant information. This smaller report functioned almost as an afterthought. It didn't even have a name. We just called it the "Other Report." There were moments where we weren't even sure who should be responsible for compiling this miscellaneous duty.
Paul writes as though Christ Himself is begging us to lay down our sins at His feet. However big or small, however noticeable or inconspicuous, He is ready to pick them up. In place of sin, He extends righteousness to us—a benefit we have as His children.
It is easy to acknowledge and approach God about our big sins—the ones others see, the ones we feel bad about, the ones that don't constitute "Christian living." But what is on our "Other Report"?
With the Holy Spirit's help, take some time to search your heart. If there are any sinful ways in you, turn them over to God and receive a clean heart only He can create.
(Photo courtesy of pixabay.)
(For more devotions, visit Christian Devotions.)
---
---