But many who are first will be last, and many who are last will be first. Matthew 19:30 NIV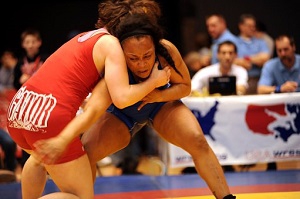 Dressed in white full gear and trembling, I watched my opponent from across the room.
That morning I had awakened confident I could fight like a warrior. Just a few days before, I had broken a board with my foot. Now, my knees were shaking from fear. My mouthpiece almost fell to the floor as I got into stance. My form was spot on, but for some reason in that instant I couldn't move.
For weeks I had trained for this moment, but I wasn't prepared for the first blow to the head. I came back, but I wasn't quick enough. My opponent defeated me. I left the auditorium with my head hung low, a participation trophy in my hand, and tears in my eyes. In my eleven years on earth, I had never experienced a defeat so huge. How could I face my instructor who had so much confidence in me?
A couple of days later, I walked into class still heartbroken—and a little embarrassed. Most of the other kids had won big trophies. My instructor told us to line up and go up against him with our best kick. I stood, watching as everyone was called before me. Finally, my name was called, and I stepped up to face my instructor. I looked for a disappointed look on his face but instead found a great big smile. I will never forget what he said. "Class, I saved the best for last."
The others had all gone first that day. I had no big trophies to display at home on my shelf, yet my instructor still showed me such grace. He did not care about my rank in the class, or even the fact that I was the youngest of them all. To him, we were equal, and he loved us just the same.
No specific ranks exist in heaven. The poor will not be placed in the poor section while the rich live in luxury. Those who served Christ for years—and knew the Word back and forth—will not outrank those who did not know as much. God will accept us all. His grace is amazing, and His arms are open wide to everyone.
Don't focus on your position. Focus on the goal.
(Photo courtesy of pixabay.)
(For more devotions, visit Christian Devotions.)
---
---