This is a faithful saying and worthy of all acceptance, that Christ Jesus came into the world to save sinners, of whom I am chief. 1 Timothy 1:15 NKJV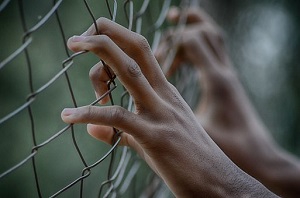 In my days as a school teacher, I had a colleague who experienced a moral failure.
My colleague had gotten sexually involved with a female student. He was tried and convicted of the crime. We were told by our supervisor that we should dissociate ourselves from this teacher. In my earlier years, I had learned a great deal from him concerning integrating technology into the curriculum. I ignored my supervisor's warning. My colleague had helped me. Should I not reach out to him in his time of need?
I visited him before his trial and after he was incarcerated. One day as I spoke to him over a phone through a glass partition, I thought to myself that if it were not for the grace of God I might be where he is. Maybe not his sin, but many others.
That day I realized I should have been on the other side of the glass. God in His goodness, not mine, freely pardoned me. It was good and right that I had reached out to my friend because God had extended forgiveness to me. Any other response by me would have been the height of all hypocrisy.
My supervisor did not think this teacher deserved forgiveness, and she was right. Just as you and I don't merit our salvation.
Paul, the chief of all sinners, became the greatest of all evangelists. Identification with the transgressor is more effective in reaching people than just pointing out their sins. Which side of the glass we view ourselves on will determine whether we reach sinners or turn them away.
Identify with the transgressors, and you will lead many to Christ.
(Photo courtesy of pixabay.)
(For more devotions, visit Christian Devotions.)
---
---