And we know that all things work together for good to those who love God, to those who are the called according to His purpose. Romans 8:28 NKJV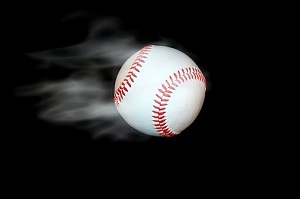 Cancer. A word no one ever expects to hear. I didn't. But I've heard it twice over the past three years.
The first time came when my husband was diagnosed with prostate cancer. Not a high degree, but cancer is cancer. The radiation did the job. He is now cancer free and doing great.
The second time snuck up on us when the biopsy on my leg came back as skin cancer. Not life-threatening, but still a shock.
Life throws curveballs at us all the time. Those unexpected and unplanned-for events that can change our life in a split second.
In the late 1990s, my year started out traumatic and got progressively worse. After a devastating church situation, a trip to New York resulted in a serious illness with hospitalization and weeks of recovery. Then I had surgery for something totally unrelated to the other illness. In the midst of it all, my teenage son and daughter were drowning in a sea of drug and alcohol addiction. I felt like I was going under with them.
Now, as I look back to this dark time in my life, I clearly see God's hand of protection and provision. He worked all things together for good by taking what the Enemy meant for evil, turning it around, and bringing growth and blessings into my life. I saw His forgiveness, deliverance, and healing. I experienced His love, grace, and mercy, even though I didn't recognize it at the time. God restored everything—my health, my joy, my peace, and, best of all, my kids.
Since curveballs are going to happen, the key is in our reaction. When a baseball player is thrown a curveball, he can either duck, swing, or let it smack him in the head and knock him out of the game. Trusting the coach is essential in sports. It's also essential in life.
The song says, "Life is hard, but God is good." This is true … all the time … with no exceptions. God didn't promise our journey would be problem free. He said tests, trials, and tribulations would come. But He promised to be right there with us, making a way of escape. He also tells us to be alert to the lies and schemes of the Enemy.
From now on, I'm watching out for the curveballs and trusting the Coach. Are you?
(Photo courtesy of pixabay.)
(For more devotions, visit Christian Devotions.)
---
---