Exult in our tribulation, knowing that tribulation brings about perseverance; and perseverance, proven character; and proven character; hope. Romans 5:3-4 NASB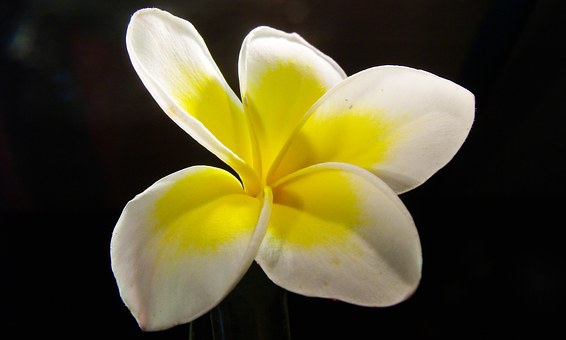 Our native frangipani tree was dying.
We planted the tree twenty years ago. A slow grower and out of its tropical comfort zone, it struggled through flood, gale force winds, hail, disease, and excessive heat. As a self-pruner, we annually observed it shedding its branches to make new growth. Each spring, new luscious green leaves and hundreds of flowers appeared. The fragrance gave us great delight.
But this last summer's heatwave lasted two months, weakening the trunk and giving fuel to a disease which attacked and took hold. We awoke one morning to a carpet of yellow leaves on the grass—signs of rapid death to an old faithful.
My husband gathered the seed pods and researched how to grow one for the future. We learned it takes two months for a seed to germinate. During this time, it prepares for whatever the future may hold for it as a tree. Hope rose in my heart. Perhaps in time, we would once again enjoy the fragrant flowers. It will be a blessing if our next tree inherits the strength of its parent.
When I first realized our tree was dying, a sad grief washed over my soul. Then the Lord began to show me understanding. This tree has shown us how we need to live, trusting God to see us through trials as He builds strength of character in us.
I am grateful for the length of time we enjoyed our tree. Even in death, our frangipani tree has left a legacy of perfect seeds of hope. Sometimes there are things in our lives we need to allow to die. The next spiritual season needs space and time to germinate in our hearts.
Letting go may be painful, and waiting for the next season challenging, but God is faithful. He will see you through to the next chapter of your life as you trust and obey Him.
(Photo courtesy of pixabay.)
(For more devotions, visit Christian Devotions.)
---
---