And let us not lose heart and grow weary and faint in acting nobly and doing right, for in due time and at the appointed season we shall reap, if we do not loosen and relax our courage and faint. Galatians 6:9 AMP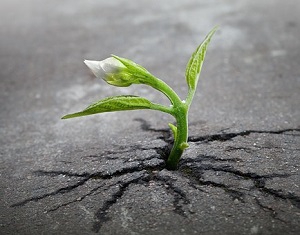 For twenty years, I have been involved with the choir and the praise and worship team.
Many times it seemed I made little difference for the time I invested. I felt like giving up and quitting. Somewhere along the way, I was encouraged to carry on … and I did.
Though it may not appear we are making a difference, we have to trust the Lord and know this is why the Enemy fights us. He wouldn't mess with us if we didn't have anything going for ourselves, or if the Lord didn't have something great for us to do for Him. Remaining steadfast in the face of obstacles and hurdles is something we have to do to live a life of victory.
Once we realize this, it becomes easier to face, maintain, and get the victory in our trials. Steadfastness helps us go through the trials and helps us help others who may need our strength to get through what they're going through.
Ask God to help you not to flinch when fear tries to invade the places of victory He has given you. Then thank Him for strengthening you for the journey and for giving you boldness in the face of adversity.
(Photo courtesy of pixabay.)
(For more devotions, visit Christian Devotions.)
---
---