Search me, O God, and know my heart! Try me and know my thoughts! And see if there be any grievous way in me, and lead me in the way everlasting! Psalm 139:23-24 ESV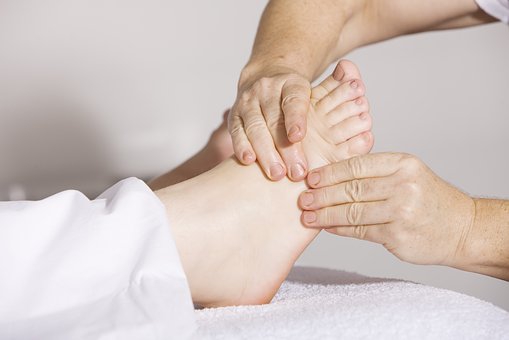 The problem was my right heel.
Dry skin had caused my skin to split. Each step hurt. Even putting on socks made me wince. The pain did not start overnight, but had gotten worse with time. I ignored the pain because I could not see the bottom of my foot. Out of sight, out of mind. But the longer I ignored it, the worse it became.
Sin is like that deep crack in my heel. Since I am blind to my own weaknesses, I mentally dismiss them. Everyone except me can see my flaws and sins clearly. God sees my heart too, and knows how sinful I am.
I once thought I was doing well. I went to church, didn't steal or cheat, never used illegal drugs, never had premarital sex, and never drank alcohol. By my own standards, I was flawless.
Of course, I ignored all my other faults. Wasn't it right to conceal those minor blemishes? No one can see them, I thought, so I marched along as if they weren't there. The split got bigger and deeper all the time.
The day came when I could no longer ignore them. Just because I couldn't see what was wrong did not mean I was not bringing pain to myself. The time had come to "examine my heel." As soon as my wife did so, she researched online and went to work to take care of my foot. Thankfully, it did not take a physician to realize what the problem was. My heel began healing.
The Holy Spirit convicts us concerning sin and shows us the way out, so it's important to regularly ask Him to examine us thoroughly as the psalmist did, showing us all our hurtful and harmful ways.
When you develop a crack in your soul, let someone take a closer look, especially God's Spirit.
(Photo courtesy of pixabay.)
(For more devotions, visit Christian Devotions.)
---
---