And we all, who with unveiled faces contemplate the Lord's glory, are being transformed into his image with ever-increasing glory, which comes from the Lord, who is the Spirit. 2 Corinthians 3:18 NIV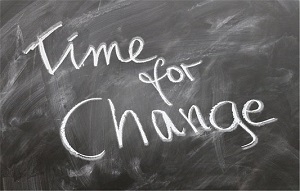 "Look Grammie. Look what these cars can do!" shouted our four-year-old grandson one morning.
We loved babysitting our youngest grandson two days a week. One of his favorite playtime activities involved cars called "Transformers," which Grammie and Pa knew nothing about—until he showed us.
As we sat and played with him one morning, he dragged out his bin of special cars. We raced with a blue, yellow, and red one. We had fun racing the cars along the carpet road. All of a sudden, with just a few twists of different parts of the car, he changed his car into a Transformer Warrior. Now it was battle time.
Several months later, while reading in the book of 2 Corinthians 3:18, my mind flipped back to our Transformer play time with our grandson when the owner of the car—be it the red, yellow or blue one—could twist certain parts of the car and transform it into a Transformer Warrior.
God is our owner when we invite Jesus into our lives. He forgives our sins and begins the process of transforming us into His image. We become a new creation. Through the twists and changes He makes in our lives, we become reflections of His love.
Over time, we realize our attitudes and thoughts have changed. Perhaps, we no longer snap back at people who irritate us, we forgive easier because Jesus has forgiven us, or we see ourselves reflecting more of His love and grace to those we encounter.
This transformation provides us with strength to fight off the lies and snares of the devil. Our owner fits us with the spiritual armor needed to stand strong in His strength. He also molds us into warriors in His army and empowers us so that when the enemy tries to steal and destroy what God has done in us, the victory will be ours through Christ.
Let God transform you into the warrior He wants you to be.
(Photo courtesy of pixabay.)
(For more devotions, visit Christian Devotions.)
---
---