His sheep follow him because they know his voice. John 10:4b NIV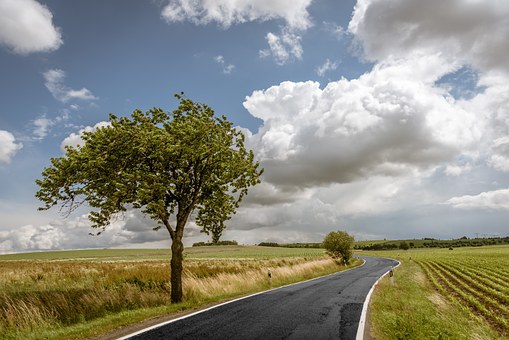 I was confused. I had missed the turn, but I kept following the blue truck.
The signs indicated I was not where I should be, but I kept going for several miles. The dark blue truck looked like my husband's. When it turned into a business center. I turned too.
Then I squealed. I braked. Moaning, I hung up the phone. I had followed the wrong truck. I could not believe I had done such a thing. I would never intentionally forsake my husband for someone else.
My husband and I often leave one vehicle with a daughter fifty miles away for her use when she needs a second set of wheels. My phone rang near the appropriate turn, so I didn't notice my husband taking the correct turn. I kept pursuing a similar truck—same color, same model—leading me where I wasn't meant to go.
Tearfully, I called my husband. I heard his compassion and concern: "Stay where you are. I'll be right there."
A simple diversion derailed me. How many times have I found myself in the wrong place at the wrong time because I heard another voice, followed another opinion, turned my eyes and heart away even though I knew the signs were not quite right.
But when I cry out, "Oh, my Lord, I have gone in the wrong direction," He whispers, "Wait, I am coming."
God knows and loves you. Listen for His whisper when you listen to the wrong voice.
(Photo courtesy of pixabay.)
(For more devotions, visit Christian Devotions.)
---
---