In everything give thanks, for this is the will of God in Christ Jesus concerning you. 1 Thessalonians 5:18 KJV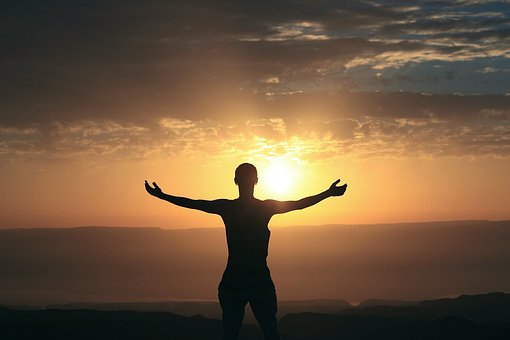 "But I don't have anything to be grateful for," the woman said. "Look at my life. It's a mess."
No amount of talking could convince her otherwise.
When the weight of the universe is heavy on our shoulders, it's hard to see the good in our life. It's unnatural. It goes against our carnal nature. But developing a heart that is thankful is a discipline we can learn—if we're willing.
This is what pastor and author Bob Gass says about a grateful heart.
It sees each day as a gift.

It's like a magnet sweeping over your day, collecting reasons to be grateful.
It thanks God for the miracle of muscles that enable your eyes to read these words and your brain to process them.

It thanks God for lungs that inhale and exhale eleven thousand liters of air every day.

It thanks God for a heart that will beat about three billion times in your lifetime and for a brain that's a veritable electric generator and super computer of power.

It thanks God for jam on your toast and milk on your cereal. For the blanket that warms you and the joke that delights you. For the thousands of planes that didn't crash today. For the men who didn't cheat on their wives and the women who didn't turn on their men. And the kids who, in spite of unspeakable pressure to dishonor their parents, decided not to.
Gass goes on to say that "rejoicing over the good stuff is what gets you through the hard stuff. Gratitude is an attitude you choose, not a reaction to your circumstances."
In everything give thanks, for this is the will of God in Christ Jesus concerning you. When we develop a grateful heart, we see things from a different perspective. We become joyful, less focused on our circumstances, and more able to reach out to others.
Start today. Turn your negatives into positives. Look for the good stuff. It's there. As the song says, "Count your many blessings." I'll bet if you do, there will be too many to name.
Are you up for the challenge?
(Photo courtesy of pixabay.)
(For more devotions, visit Christian Devotions.)
---
---