And God raised us up with Christ and seated us with him in the heavenly realms in Christ Jesus. Ephesians. 2:6 NIV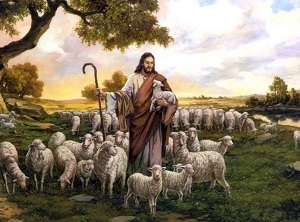 Out of desperation, I found a bookmark my father had given me in 1958.
Talking heads on television seemed to think the way to address the turmoil of the present situation was by hatefulness and negativity. Turning away into the still quiet voice of the Spirit, I reached for the books I keep next to my easy chair and found Dad's gift.
After a lifetime of violence and sin, my father had been saved later in life and truly became "a new creature." During lunchtime, he sat in his car in front of the union hall where he was the hard-fisted president and listened to Vernon McGee, a famous Bible teacher from long ago.
Shortly after my father's salvation, he said, "Son, here's a little book that has helped me a lot. Maybe you'd like to read it." Then he handed me Sit, Walk, Stand by Watchman Nee, the father of the indigenous Christian church in China, which grew to millions of members. Watchman died in prison in 1972 from the Chinese government's hateful imprisonment.
After a lifetime of living—and being blessed with five children and twelve grandchildren—I reached for Watchman's booklet, a first edition printed in London in 1958. A beautiful bookmark with a picture of Jesus tending His flock on one side and the 23rd Psalm on the other fell out.
Years before, I had stood before a congregation of people and, honoring Dad's wishes, read the Psalm. Tears ran down my face. I missed Dad so much. I guess I still do.
I refreshed my heart with the little book Dad had given me and discovered the following:
First, we should sit or rest in our relationship with Christ. The Christian life doesn't begin with walking; it begins with sitting.

Second, we should walk in love by being pro-active and walking in the power of the Holy Spirit.

Third, we must stand by putting on the armor of God.
Take power walks each day in the power of the Spirit, who enables you to stand up under the Devil's intimidation.
(Photo courtesy of pixabay.)
(For more devotions, visit Christian Devotions.)
---
---