If I could speak all the languages of earth and of angels, but didn't love others, I would only be a noisy gong or a clanging cymbal. 1 Corinthians 13:1 NLT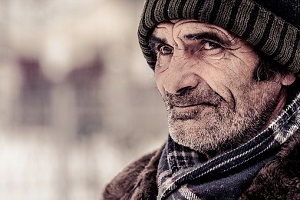 I knew from the moment I placed it in the freezer I would do it.
I didn't question or reason, I just purposed to get it done. It was fertile with the potential of procrastination or disaster … ruin. Nevertheless, I surprised myself with the acceptance and set toward it. If I were to speak spiritually, I'd call it a blessing. If I wanted to speak domestically, I'd say it was something I should, at least, learn to do well. If I were to speak plainly, I'd tell you it was a frozen turkey I'd been given.
After weeks of working around the turkey in the freezer, I decided to move it to the fridge side to thaw. I researched how long it would take before I could begin the cooking. Each time I opened the fridge, I saw it waiting. Finally, the day came. I got the kitchen ready, cut my onion, preheated the oven, and proceeded to cut the plastic which stored this big gem.
I saw a glimmer … shards of ice spiking out from the heart of my bird. Still frozen. Despite my preparation and anticipation, I couldn't cook a frozen turkey. Well, I could, but the experts say it takes longer, and creating a moist outcome is a bit trickier. Back to the fridge it went.
1 Corinthians 13 is considered the Bible's chapter of love. In this verse, Paul muses that the greatest things, even the wow-worthy things, are all for naught if he doesn't do them with love.
As disciples of Christ, we aim to continue the service Jesus acted out for others, and we should. However, His passion should be there also, or the outcome will practically be worthless. We can plan, prepare, announce, and intend. But in the end, it is just cold turkey—nothing that can be palatable or contribute to long-term nourishment.
Let's consider our plates and ask, Are each of my tasks rooted in genuine love for others? Or am I piling on all I can for a sense of accomplishment and boastfulness or because of guilt?
Follow where God leads, and only do meaningful work through the spirit of His compassion.
(Photo courtesy of pixabay.)
(For more devotions, visit Christian Devotions.)
---
---