Only in the land of Goshen, where the children of Israel were, was there no hail. Exodus 9:26 KJV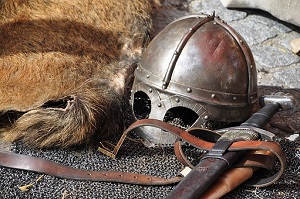 In times of national emergencies, a buffer zone is usually a safe haven for vulnerable people facing stormy blasts.
During such times, people value the importance of peace and safety. National governments have to put in place adequate measures to arrest this ugly trend as soon as possible.
Sometimes in our nation, there are instances of national emergencies or conflict, but God has kept His people far away from these unforeseen situations. Whenever there is tension in our nation, we call on God before we do the government.
National disaster had taken place in Egypt. Hail, mingled with fire, affected the lives of people, plants, and animals. Tension reigned, but God secured His own people who were in the land of Goshen. The ravaging disaster did not touch them.
God knows how to secure His people in times of crisis. He is our shield and buckler, a present help in trouble. He wants us in His camp so His defence will continuously rest on those who put their trust in Him.
To enjoy divine safety in times of emergencies, we must be a friend of God. He is a Father who values the safety of His people. He is our rock and fortress always.
Trust God to keep you and your family safe in His hand and far away from any spiritual and physical disaster.
(Photo courtesy of pixabay.)
(For more devotions, visit Christian Devotions.)
---
---