Do not be afraid. I bring you good news of great joy that will be for all the people. Luke 2:10 NIV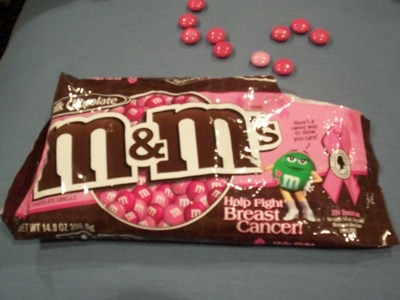 A big part of Christmas is remembering past Christmas blessings. Yes, many families, including our own, have suffered hardships that make the season "hurt" in one way or another, but just about everybody has at least one positive memory of Christmas worth recalling.
Sometimes we need a little help in the remembering. Times are tough, and that is why I suggest keeping a decorated dish filled with M&M candies in the living room for all to see and sample. Why? Because of the letter M on each colorful, round piece. The M reminds us of the Christmas Ms—like Messiah, Mary, manger … and magic. But not the hocus-pocus kind. The real magic of pure, unadulterated joy.
When I was a child, magic was everywhere—in the decorations, the homemade cookies we helped decorate, the carols, and the anticipation of what we might find under the tree. We always had a live tree that smelled of the woods and Christmas wonder. We always sang carols around the piano. We always put up a manger and spent hours arranging and rearranging the cows, sheep, and shepherds until the scene was just right. We didn't go to the mall, nor did we expect a mountain of presents.
Christmas was about two things only: celebrating baby Jesus' birthday and being with loved ones. Now, as an adult, although I enjoy all the decorating and baking, I find the magic not in the carols and lights but in the miracle.
Something is missing in today's celebration of Christmas. Turn on the television, and we are bombarded with "Midnight Madness" sales and the latest, greatest electronic gadgets. What has happened to magic, memories, and miracles? We need to be reminded of them during this blessed season. One way to do this is to have that dish of M&Ms. And when we look at the M stamped on each little piece, we can remember all the Ms of Christmas—Messiah, Mary, mother, manger, memories, meals, magi, midnight, and mystery. Oh, and don't forget magic … the magic of the miracle.
Even though you do not believe me, believe the miracles, that you may know and understand that the Father is in me and I in the Father John 10:38 NIV
(Photo courtesy of morguefile and perfectsariah.)
(For more devotions, visit www.christiandevotions.us.)
---
---