I will go down now, and see if they have done entirely according to its outcry, which has come to Me; and if not, I will know. Genesis 18:21 NASB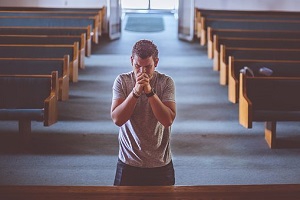 I regarded my friend's comment about her sister contemplating to marry a man who did not believe in Jesus.
Apparently, all efforts to talk her out of it were futile. After the conversation, however, it didn't seem right to do nothing, so I decided to take it to the Lord.
A great deal of information comes to us through the people we meet and the conversations we have. Ignoring the information and doing nothing with it is easy, but great intercession can be born and great miracles seen if we take note of the things we hear and see.
When God told Abraham about His plan to see if the outcry against Sodom and Gomorrah was true, Abraham could have just considered it as information. Instead, he talked to God about saving some of those people. When we go before God and present our petitions, things change.
God's reaction to Abraham's petition also shows that God desires for us to intercede. He is ready to listen, to grant our heart's desires, and to grant our petitions, but we must see the urgency of the situations around us. Abraham couldn't live with the thought of people being destroyed.
We have a God who is great and powerful and able to redeem lives if we will take the time to get down on our knees for their sake, with the confident hope in what Jesus has done for the world.
Ask God to grant you a yearning to intercede for others.
(Photo courtesy of pixabay.)
(For more devotions, visit Christian Devotions.)
---
---