For this is the will of My Father, that everyone who beholds the Son and believes in Him, may have eternal life. John 6:40 NASB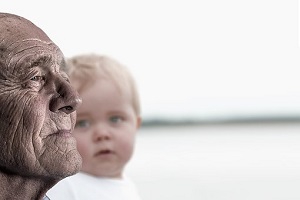 The young man went from one frustrating job to another, from one get-rich-quick scheme to another. When confronted with his need of Jesus, his answer was "I am a spiritual man. I do not need Jesus."
The old man referred to God as the "man in the sky" or sometimes, "the man upstairs." He relied on being a non-active member of a denomination and his good deeds to make him eligible for heaven.
To walk through life relying on our own spirituality or concept of God is the pathway to hell. Only the Word of God, Jesus Himself, is able to bring us truth and spiritual inheritance in heaven.
To be economically rich but spiritually poor is bondage to the kingdom of darkness. Only the light of the gospel of Jesus Christ leads to a heavenly eternal life.
Many people claim to believe in God, but what god? There is only one living God–only one sovereign Lord. To pass from death to life, we must hear the words of Jesus and believe it is Father God who has sent Him to give eternal life.
The young man still denies his need of Jesus, but the old man, once confronted with the gospel truth, became a believer a few weeks before passing into heaven.
Accept Jesus today. Tomorrow may be too late to make this life-changing decision.
(Photo courtesy of pixabay.)
(For more devotions, visit Christian Devotions.)
---
---