Do not fret because of evildoers, Be not envious toward wrongdoers. Psalm 37:3 NASB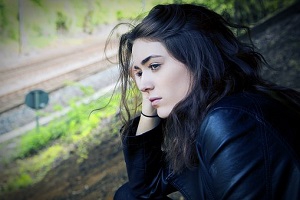 James Naismith was almost thirty years old when he left an athletic director position at McGill University in Montreal.
Naismith was responsible for teaching physical education at the YMCA International Training School in Springfield, Massachusetts. He was assigned the task of creating an athletic re-direction for his young athletes during the cold and harsh winters of New England, but he rallied to the task and created a game called basketball.
Do not fret because of evildoers, Be not envious toward wrongdoers. This psalm is well-known and contrasts the way of the righteous with the way of the wicked. Three times in the first eight verses we read "fret not," which is the Hebraic word charah and denotes a burning and kindling.
Charah in this context can be translated worry. The passage indicates that the righteous behave differently than the wicked—who are consumed with worries and anxieties. Instead of worrying, the righteous trust in the Lord, delight in Him, commit their lives to Him, and rest in Him.
Our lives can be less stressful when we practice what the Scriptures teach. Our diversions will not lead to creating a game like basketball, as Dr. Naismith did, but they will make life more meaningful. What a welcome re-direction to worry.
Ask God to help you trust, delight, commit, and rest in Him.
(Photo courtesy of pixabay.)
(For more devotions, visit Christian Devotions.)
---
---