This is what the LORD says: "When seventy years are completed for Babylon, I will come to you and fulfill my good promise to bring you back to this place." Jeremiah 29:10 NIV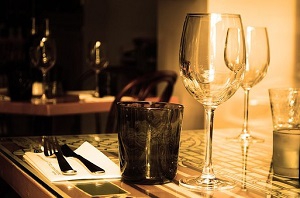 They needed a refresher.
My wife and I arrived at the party hall to celebrate a family member's golden wedding anniversary. The place was decked in gold helium balloons, sparkly gold-glittered flowers in golden vases, and gold-lined tablecloths.
Our adult children attended too. Considering their meager five years of marriage experience, it made sense in a funny way that our children would be curious about how fifty years of marriage looked.
Some of the septuagenarians attending the celebration stopped by our table for a chat. We hadn't seen many of them in a while. We talked about the old days. They rattled off the names of family members, past and present. Our family elders believed it was important to know and share one's heritage.
Not recognizing most of the names, our children wanted to hear more about their ancestors. In a way, they had forgotten who they were and where they had come from. We briefly revisited the personal stories of some of our relatives at the party—and also talked about their great-grandparents, whom they had never met. This strengthened their sense of identity.
This look-back reminded me of the Israelites' return from Babylon after seventy years of captivity. When they returned to their homeland, the Israelites needed, as our children did, a refresher on who they were. Reflecting on their heritage, the Israelites rediscovered their identity as God's chosen people.
As children of God, reflecting upon our Christian heritage often—and with gratitude—is important. We should never forget who we are and what it means to belong to God's family. Being a member of His spiritual household affords us many gifts and a promise of eternal life. God will keep His promise to His family, as He kept His promise to the Israelites.
Invite someone to be part of Jesus Christ's family today.
(Photo courtesy of pixabay.)
(For more devotions, visit Christian Devotions.)
---
---