But God demonstrates his own love for us in this: While we were still sinners, Christ died for us. Romans 5:8 NIV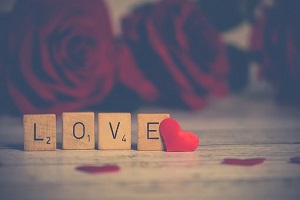 We love, protect, and give of ourselves to those we care about. We nurture and care for our kids and protect them from any harm and may even give up our own life for them. Giving up our life for someone would be admirable, noble, and brave—but very difficult. In fact, only love could manage the task.
Jesus said there was no greater love than to lay down one's life for his friends. When God left His throne to come to earth, He came with one purpose: to die and give His life for His lost sheep.
We were not good, admirable people but people who had no power within ourselves to love or obey God. We were His enemies, opposing and despising Him and His authority over us.
Christ came to save the ungodly. My family, spouse, children, and close friends all love me, but how do I feel about those who oppose me and everything I care about? I was this type of person—against God and everything He represents.
Those Christ came to die for did not love Him, yet He loved us. We did not deserve God's favor, yet were shown great mercy.
Consider often what great love Christ showed in dying for you.
(Photo courtesy of pixabay.)
(For more devotions, visit Christian Devotions.)
---
---