For the kingdom of God does not consist in talk but in power. 1 Corinthians 4:20 ESV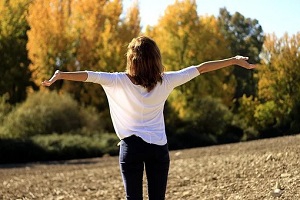 The power of composure adorned her.
Every quarter we celebrate accomplishments with a party at work. Events centering around the chosen theme—such as a luau, walks in Paris, or superhero power—take up most of the meeting. The highlight is the announcement of the employee of the quarter. The senior staff chooses each winner based not on numbers but on the unique contribution the winner brings to our team.
As we awaited the newest honoree, I discussed with other co-workers who might win. We also recalled the previous winner, who'd accepted the accolade with extreme fanfare that extended to days after the party.
But this time, an employee known for staying calm during high-pressure circumstances won. We hadn't expected her to win. Although her picture and name adorned a plaque at work, she barely spoke about it afterward.
Paul wrote this verse because others talked badly about him. He was away in another country, but word had reached him that others boasted about things he couldn't do. Paul seemed more than a bit upset and ready to challenge them, but had he had the opportunity for a face-off, his demeanor and grace would have won others over.
My co-workers quiet acceptance reminded me of how Jesus maintained the same composure while others prodded Him to heal them. Jesus freed many from the oppression of illness, but He consistently asked those He healed not to tell others. His response was part protection, part humility, and part of His Father's plans.
I try to remember my accomplishments come not from me but from the empowering strength God provides through the Holy Spirit. The power comes through how we respond to situations. Setting an example for others to follow, as Jesus did, is a positive response. The power we have to influence others in truth and humility is important.
What can you learn from Jesus and Paul about the power of composure?
(Photo courtesy of pixabay.)
(For more devotions, visit Christian Devotions.)
---
---