Then he said to them all: "Whoever wants to be my disciple must deny themselves and take up their cross daily and follow me. For whoever wants to save their life will lose it, but whoever loses their life for me will save it." Luke 9:23-24 NIV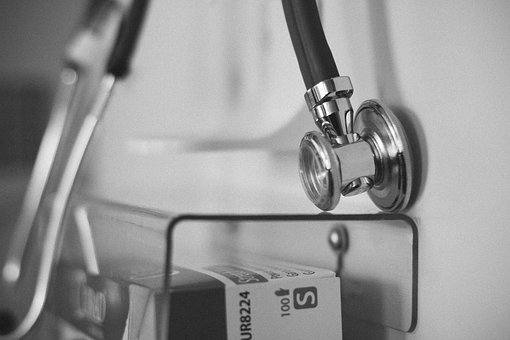 I'm sure you've heard the old cliché, "An apple a day keeps the doctor away." As a doctor's kid, I believe the call schedule kept the doctor away. My dad's pager went off at the most inconvenient times, such as when he and I played foosball together or when my brother was in the middle of a baseball game. Often, the sound meant we didn't get to eat a family meal.
My dad was disappointed when he couldn't be with our family, but no matter when the pager went off, he left to care for whatever he was called to do. That annoying noise and the separation it caused provided our family with better vacations. We could afford to travel to faraway places and eat new foods together.
My father's job as a doctor illustrates what it means to be a disciple of Jesus, with one difference. As disciples of Jesus, we can't opt out. Nor can we engineer a rotating-cross-carrying schedule. So daily, we must deny ourselves, pick up our crosses, and follow Jesus.
Yes, the cross is an individual one. Carrying it isn't easy. Carrying our cross means we are a dead person walking. No more going after our sinful, selfish ambitions. Yet the suffering on this side of eternity will be worth eternal life in heaven.
Knowing we will receive a better reward—eternal life in heaven—for picking up our cross and following Jesus is worth the cost. After all, Jesus gave his life for us.
Answering the call was what my father did.
Are you willing to answer the call, no matter the cost?
(Photo courtesy of pixabay.)
(For more devotions, visit Christian Devotions.)
---
---