Create within me a pure heart, O God, and renew a steadfast spirit within me. Psalm 51:10 NIV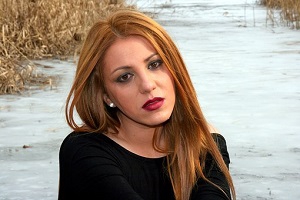 Our Sunday school class was deep in discussion over a controversial subject.
The lesson concerned King David's adulterous affair with Bathsheba, wife of Uriah. David allowed the lure of temptation to take control of his mind and his emotions as he watched Bathsheba bathing on a rooftop. He sent for her and had an illicit relationship with her. As a result, a son was born.
God sent Nathan, a prophet, to tell David the baby would die—a judgment not upon the innocent baby but upon David's sin.
Two members of our class thought this was unfair. One complained, "Why would God permit the death of the child? He committed no sin. King David should have been punished. He was the guilty one."
Another member firmly stated, "The baby was innocent of any wrongdoing. No one should die because of the sin of another."
A third member of the class chimed in, "But someone did that very thing. Even though He was sinless, Jesus Christ died for our sins."
Christ was not forced to make that sacrifice. He willingly gave His life so that we can be declared, "not guilty," if we accept His gift of salvation. This promise is wrapped tightly in the familiar words of John 3:16: "For God so loved the world that he gave his one and only Son, that whoever believes in him shall not perish but have eternal life."
In Psalm 51, David prayed a prayer of repentance, asking for restoration and a right relationship with God. Just as God forgave David, He will also forgive our sins. It's hard to argue with that. That's more than fair.
When you're tempted to question God's fairness, trust His love instead.
(Photo courtesy of pixabay.)
(For more devotions, visit Christian Devotions.)
---
---