Precious in the sight of the Lord is the death of His saints. Psalm 116:15 NKJV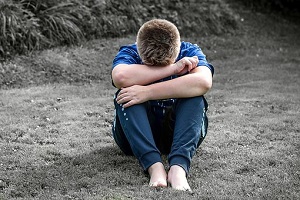 Recently, I talked to a friend on Facebook who lives in Africa.
My friend had posted a picture of his congregation standing in a river, crying together because their pastor had been killed the day before in a traffic accident. They did not know what to do.
I want to share what I told my friend.
"During these 'only-God-knows-why times,' remember our Lord is the only One who knows the big picture and what is best. You are in our thoughts and prayers; you are not alone. Our loved one has moved to a beautiful retirement home where he is filled with joy. We miss him and cry warm healing tears, which are a recovery medicine from our blessed Lord. Still, we keep looking up and pressing on in the power of God's Spirit. Pastor O would wish this for us. We come to You right now, dear Jesus, for You have said, 'Come to Me, you who are heavy laden, and I will give you rest.' Thank You Lord. We place our painful heart in Your loving hands and leave it there. Amen."
When we lose loved ones who are God's children, we should remind ourselves that they are not lost. They are found and have made it home.
Whom do you know who is crying and needs comfort from you?
(Photo courtesy of pixabay.)
(For more devotions, visit Christian Devotions.)
---
---