For I am convinced that neither death nor life, neither angels nor demons, neither the present nor the future, nor any powers, neither height nor depth, nor anything else in all creation, will be able to separate us from the love of God that is in Christ Jesus our Lord. Romans 8:38-39 NIV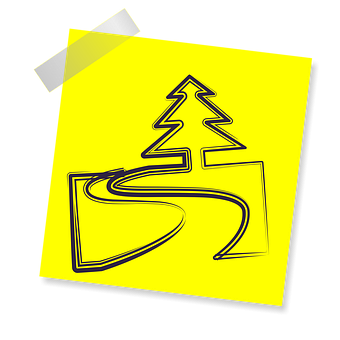 "Place this in your front windshield," the park ranger said, handing me a permit sticker.
I stuck it on as instructed. Later, I needed to remove it. Some came off, but one piece remained affixed. I tried window cleaner. No luck. Next, I tried a razor blade. Still, one persistent strip of glue remained. A last-ditch effort with rubbing alcohol removed every trace. The sticker lived up to its name by not letting go of the glass.
Like the sticker, God's love clings to us no matter what our situation. We may feel unworthy, but what we think does not matter. We may mess up, but God's love holds, sticking to us regardless of the circumstances. Nothing can separate us from the love of God.
Paul knew this because he endured many hardships for his faith. He was persecuted, beaten, shipwrecked, and imprisoned. Nothing—not prison walls or the considerable power of the Roman Empire—could contain his witness. While imprisoned, he wrote letters of encouragement to fellow Christians all over the known world. He told them Christ died for all and that God gave His Son because He loves us. Words that still inspire and teach Christians today.
Sometimes, I feel inadequate to describe God's love. At other times, I lack the resources or courage. Because God and His amazing love are always with me, I can overcome my misgivings. Sharing God's love is not always easy, but possible with His help.
Remember that nothing can separate you from God's love. Then, tell others.
(Photo courtesy of pixabay.)
(For more devotions, visit Christian Devotions.)
---
---