The Lord is a shelter for the oppressed, a refuge in times of trouble. Psalm 9:9 NLT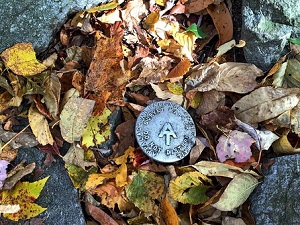 Shelters can be a welcome sight.
The Appalachian Trail—which extends from Springer Mountain, Georgia, to Mount Katahdin, Maine—is a two-thousand-mile trail sprinkled with shelters. Some who thru-hike the trail don't even carry a tent but depend on the shelters to protect them from the elements and provide a place to sleep, relax, read, wash clothes, and do other necessary things.
While their construction styles vary, all shelters have at least three sides. But the missing side allows snow and rain to blow in during storms, predators—such as bears and raccoons—to enter at will, and cold and heat to penetrate. Still, sleeping in a shelter is better than lying on the ground during the cold months or during inclement weather.
I've slept in a few of the shelters. One thing they're not is comfortable. They provide what is necessary, but no creature comforts. While better than nothing, they don't compare with a plush home. After all, those who stay there are backpacking and want to rough it in the wild.
The psalmist knew a thing or two about shelters. He didn't find his shelter in a three-sided structure, but in the Lord. As a lad, he was an outside person who tended sheep. Later, as a young man, he lived in the wilderness in caves while running from a jealous king.
As a shelter, God protects us from sin and its dangers. When we ask, He forgives our sin and restores us to a right relationship with Him. Forgiveness shelters us from the eternal consequences of rejecting Him. God also promises not to let temptations get so intense that we can't walk away from them with His help.
God shelters us through life's disappointments—and they are many. He won't take them all away—they may have a place in His plan for us—but He'll shield us from the damaging emotional effects if we turn to Him instead of other things.
God also shelters us through periods of brokenness. When we've lost a job, a child, a spouse, our reputation, our peace, our friends. He gives a peace that surpasses our understanding.
Unlike the Appalachian Trail shelters, God's shelter is fully enclosed, warm, peaceful, and always available. Run there often.
(Photo courtesy of pixabay.)
(For more devotions, visit Christian Devotions.)
---
---